Energy efficiency as the starting point to reducing carbon emissions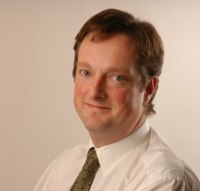 NICK CULLEN argues that exploiting the potential of energy efficiency to reduce carbon emissions comes well ahead of implementing renewable technology.There is little doubt that the world is experiencing a period of rapid climate change and that mankind is the cause. Internationally and domestically the UK is committed to reducing its emissions of greenhouse gases —particularly carbon-dioxide emissions from burning of fossil fuels. The built environment is responsible for about half of current emissions, either directly by burning natural gas or oil for heating, or indirectly by using electricity. The 2003 Energy White Paper committed the UK to reducing its carbon emissions by 60% by 2050 and concluded that the most cost-effective means of reducing carbon emissions was through energy efficiency. This is particularly true in the built environment.
Raise minimum standards
The response from Government has been to further raise minimum standards for energy efficiency for buildings (Part L 2006) and encourage the installation of renewable energy generation systems through revisions to the planning system (PPS 22). The changes to the new Building Regulations Part L (2006) have been driven by the requirements of the European Union Energy Performance in Buildings Directive (EU EPBD). In addition to requiring a common methodology for calculating carbon emissions, the directive, amongst other things, required the inspection of heating and chilled-water systems and the labelling of public buildings. The latter requirements need to be implemented within three years. With around 24 million existing units and 180 000 new units per year being built, new build construction accounts for only a small percentage of the existing building stock. To make a serious dent into carbon emissions from the built environment, the carbon footprint of the existing stock must be reduced. The new Part L therefore consists of four parts, two for new build and two for refurbishment. The aim is to improve new-build carbon-emission standards and also to capture and regulate refurbishment work. The most cost effective means of reducing carbon emissions in a building is to reduce the need for energy use through better design. Buildings need to be designed to respond to their use, bearing in mind that over their lifetime this use may change. Buildings must respond to the needs of the users and to the limitations imposed by the site. For example, a natural cooling strategy with openable windows in a noisy, polluted area compromises the functionality of the workplace. Having optimised the building design, it is important to design systems that are energy efficient.
Initially
Initially this should be strategic. For example, the new Part L recognises the benefits of displacement ventilation and static cooling over, say, fan coil units — so an early decision regarding HVAC system selection is important. The next step would be to design the building systems so that they are inherently efficient by locating plant spaces in optimum locations to minimise pipe and duct runs. This of course requires a willing architect. The next step is to ensure that the efficiencies of boiler and chillers and the specific fan power of air systems are above those required by Part L. The extent to which plant efficiency can contribute is limited not only by the availability of suitable technology but also by budgetary constraints. In addition to design, Part L allows the specification of testing requirements to count toward carbon reduction. For example, requiring air leakage testing of ductwork and air-handling units to certain standards reduces carbon within the Part L compliance software. Pressure testing of the building itself is now mandatory. Some thought needs to be given to the consequences of not meeting some of these targets, particularly if the target is ambitious, when tested on site. Some margin is probably needed, certainly until the industry gets used to the necessary design detailing and on-site supervision required to ensure airtight buildings.
Controls
The design and construction of the building is not the end of the story. If carbon emissions are to be reduced, the building must be operated in an efficient manner. This depends on two important aspects: controls and training. Compared to Scandinavian countries the UK spends relatively little on controls. These controls are often anything but user friendly, with the result that buildings rarely operate to their optimum efficiency. Simple on/off controls, if used, are the most effective energy-efficiency measure that can be implemented. Another important aspect is alerting the building management to areas of excessive energy use. The new Part L requires metering to enable 90% of all energy end use to be determined and must be designed in accordance with the recently issued CIBSE TM 39. However, having this information will only help building managers if they receive sufficient training and know what can and should be done. Such training is generally lacking. With energy cost being relatively insignificant there is, at present, little incentive for a building owner, tenant or operator to ensure a building operates efficiently. This may change with the introduction of energy labelling as required by the EU EPBD. The Government has yet to advise on the path it will follow, but labelling has the potential to enable buildings to be differentiated on the basis of their energy use and carbon emissions. This transparency will highlight to potential purchasers or tenants the inherent efficiency of the building and whether a building is being operated efficiently. Part L and the planning system both encourage greater use of renewable energy generation systems in buildings. To date technologies such as building-integrated photovoltaic systems have been used as 'green badges' and contribute little environmental benefit, particularly given their high cost. Other technologies can be more effective, but each should be used at an appropriate scale and in circumstances where, over the long term, supply and service chains are available. It is also important that proper economic differentiators are properly applied to get as much carbon reduction per pound spent as is possible. It is crucial that energy efficiency is fully exploited — beyond the minimum requirements of Part L wherever possible and before building renewable technology is considered.
Nick Cullen is a partner with Hoare Lea Consulting Engineers.