Revealing operational carbon savings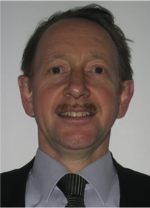 JOHN FIELD explains why operational ratings are so important in revealing the true carbon performance of buildings and improvements.Operational ratings have been called the ultimate tool for reducing the emissions of carbon-dioxide from the existing building stock. But are they? It looks increasingly likely that in the UK all larger public buildings will have to display an energy label showing the building's operational rating based on its metered energy use. This requirement, to satisfy article 7.3 of the EU Energy Performance of Buildings Directive, may be introduced in mid to late 2007 — or even later if the Government cannot make up its mind. In the meantime market-led initiatives are pushing operational ratings out to business and property interests. Foremost is the CIBSE 100-day Carbon Clean Up launched last month [June 2006] with over 500 companies already signed on. This experience will help to prepare for a possible future widening of the operational rating requirement of the EU directive beyond larger public buildings to other sectors such as public sector offices and even, maybe, to all commercial buildings. What is so good about these ratings?
Legislation
While rating a building's energy use (or its associated carbon-dioxide emissions) against a benchmark is hardly new, in terms of legislation it's the new kid on the block. To date, energy labelling has meant one thing — a calculated asset rating or grade based on a complex model of the building's performance. The diagram on the next page contrasts the approaches for asset and operational ratings — both of which can have distinct advantages in different situations. Table 1 highlights the major advantages of each approach and highlights, for example, that you cannot have an operational rating of a new building because you do not have any energy bills! You have to wait 18 months to two years from occupation for a reasonable set of energy bills.
On the other hand, operational ratings are usually much easier to produce for existing buildings, and they show — for better or for worse — how a building is actually performing. This is, perhaps, another reason for market-resistance in the past; neither building designers nor building managers liked to be told their building was (in common parlance) a dog. The tables have turned, however, and with energy bills going sky high and pressure on the chairman to show green credentials (while he or she cycles to work…), everyone is suddenly interested in how well they are doing and how they can actually reduce costs and emissions. This brings up another point. For short- or medium-term cost and carbon savings in, say, the next 10 years, new buildings are all but irrelevant. It is the existing building stock that counts. While asset ratings are very valuable for labelling at the time of sale or rent, they do not show any advantage from improved management or operation of buildings. The famous 20% saving from operational improvement is still available, according to all the evidence — and it is very cheap to achieve too. Only an operational rating can show such a saving; an asset rating ignores your metered consumptions.
Operational ratings reveal much more about a building's on-going environmental performance than asset ratings — from much less data. (The Notional Building is the equivalent building that is just compliant with Part L of the 2002 Building Regulations.)
Obtaining a building's operational rating is very straightforward for the simple levels likely to be required by law. As illustrated in the diagram, the annual energy use (converted to carbon-dioxide emissions using standard factors) is divided by the floor area and compared with benchmark values to give a rating or grading. Two software tools for operational ratings are described in Table 2.
As with most things in life, complications are possible. One example is for tenants in multi-let buildings, and the British Property Federation is working with The Carbon Trust to produce guidelines for this situation. Another possibility allowed for in Table 2 is non-building energy uses like large server rooms. If such high energy users are not in the benchmarks and their consumption is metered, they may be excluded from the comparison.
Customise
Lastly it is possible to customise or tailor a comparison to your building by allowing for long hours of use or high intensity of, say, IT. This extra level of information will be additional to any simple legal rating required initially. Operational ratings justify their billing as the key to reducing carbon-dioxide emissions and energy costs in existing buildings. Operational ratings are available and in demand from the market. They should — barring U turns — become law for a widening net of buildings. They are not going to go away.
John Field is chairman of the carbon task force of the Chartered Institution of Building Services Engineers and a director of Target Energy Services Ltd.
jfield@targ.co.uk
Related links: